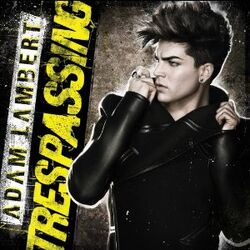 Trespassing is the second studio album by Adam Lambert. The album was released on May 15, 2012, with 12 songs on the standard album and 15 songs on the deluxe version. The lead single is Better Than I Know Myself.
Upon its release, Trespassing debuted at number one on the Billboard 200, making Adam Lambert the first openly gay singer to top the chart.
Ad blocker interference detected!
Wikia is a free-to-use site that makes money from advertising. We have a modified experience for viewers using ad blockers

Wikia is not accessible if you've made further modifications. Remove the custom ad blocker rule(s) and the page will load as expected.