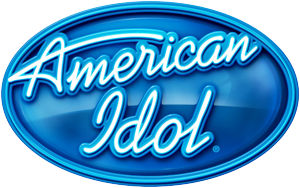 American Idol's 8th season introduced Adam Lambert. Lambert was the runner-up of the season, losing to his fellow contender Kris Allen.
Auditions
Edit
Lambert attended the Idol auditions in San Francisco, California. He performed Rock With You from Michael Jackson's album Off the Wall and Bohemian Rhapsody, from Queen's album A Night at the Opera. Paula commented that Lambert is "a really good singer", and that he is "one of the most diverse singers we've heard", and Randy stated that he thinks "it's time, probably, currently, for somebody like [him]." Simon, on the other hand, said Lambert is "theatrical, and therefore not current." Kara defended Lambert, saying "theatrical? Yes. But you got a good voice, and for right now, that's what we're looking at." After leaving the audition room, Paula commented that Lambert "is the best we've seen in every city."
On the Top 36 week, Lambert performed (I Can't Get No) Satisfaction by The Rolling Stones. Paula said, "I don't even have words to express how much that, I think, that I'm not even watching an American Idol competition; I'm watching the Adam Lambert concert. And you're grazing, your choices, what you do, you're in a league of your own, and you're leaving some people in the rear view mirror. Congratulations." Simon, on the other hand, found it "difficult, because there are parts I thought were excruciatingly bad, and parts which I thought were brilliant." He went on to say that "this is going to be one of these love-it-or-hate-it performances", which led Paula to exclaim "I loved it!" Randy supported her, stating he loved it, and concluded that "it was the bomb!" Kara said his "vocal technique and ability is outrages" as he goes from "so low to so high", asking "who has a range like that?" Lambert was eventually selected as one of the Top 13 contenders.
Post-Idol
Edit
Ad blocker interference detected!
Wikia is a free-to-use site that makes money from advertising. We have a modified experience for viewers using ad blockers

Wikia is not accessible if you've made further modifications. Remove the custom ad blocker rule(s) and the page will load as expected.